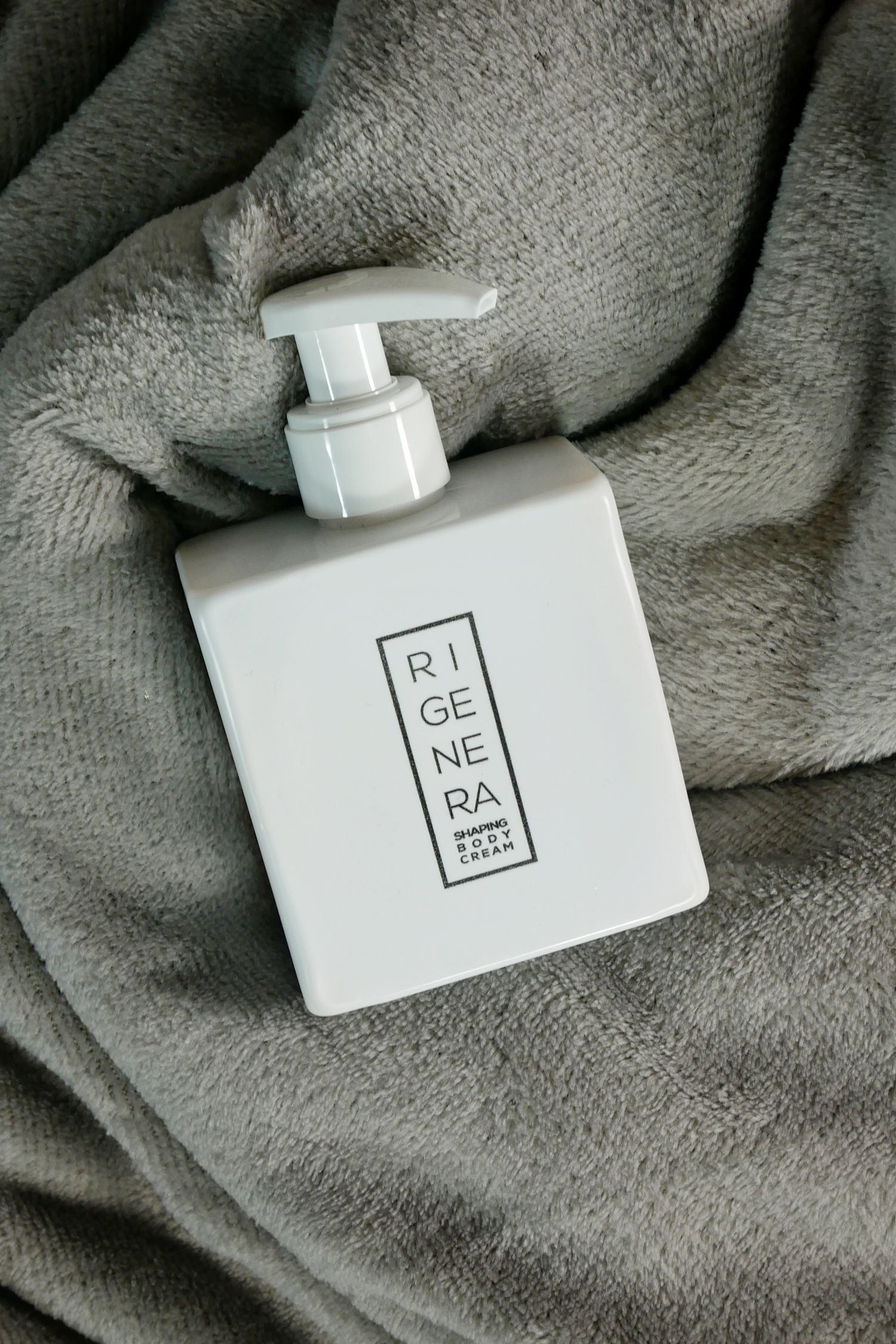 RIGENERA SHAPING BODY CREAM
RIGENERA SHAPING BODY CREAM

REMODELING BODY CREAM WITH WARM EFFECT

The warm effect remodeling body cream with ozonides is a soft emulsion that offers a lasting hydration and is easily absorbed by the skin, while carrying out a restructuring action at the same time. Product with a high concentration of functional substances, adjuvant in the treatment of localized adiposity, specific heat activator for skin imperfections.
The synergistic action of the functional ingredients and the thermo- activating action in this cream favor the drainage of adipose substances and excess fluids. The combination of active ingredients such as Caffeine, L-Carnitine, Escin, Phosphadylcholine, favor the lipolytic action, offering greater well-being in the treatment of fat reduction, and in the protocols aimed at better skin oxygenation of the microcirculation.
The product is also rich in precious oils, such as those of sweet almonds, which help to maintain excellent skin hydration, with exceptional softness. Furthermore, the presence of Butcher's Broom extract, Ivy and Sea Oak makes the cream suitable for a draining action. The pleasant scent of citrus fruits, in addition to being an adjuvant of the lipolytic active ingredients, guarantees a pleasant sensation over time.
MADE IN ITALY