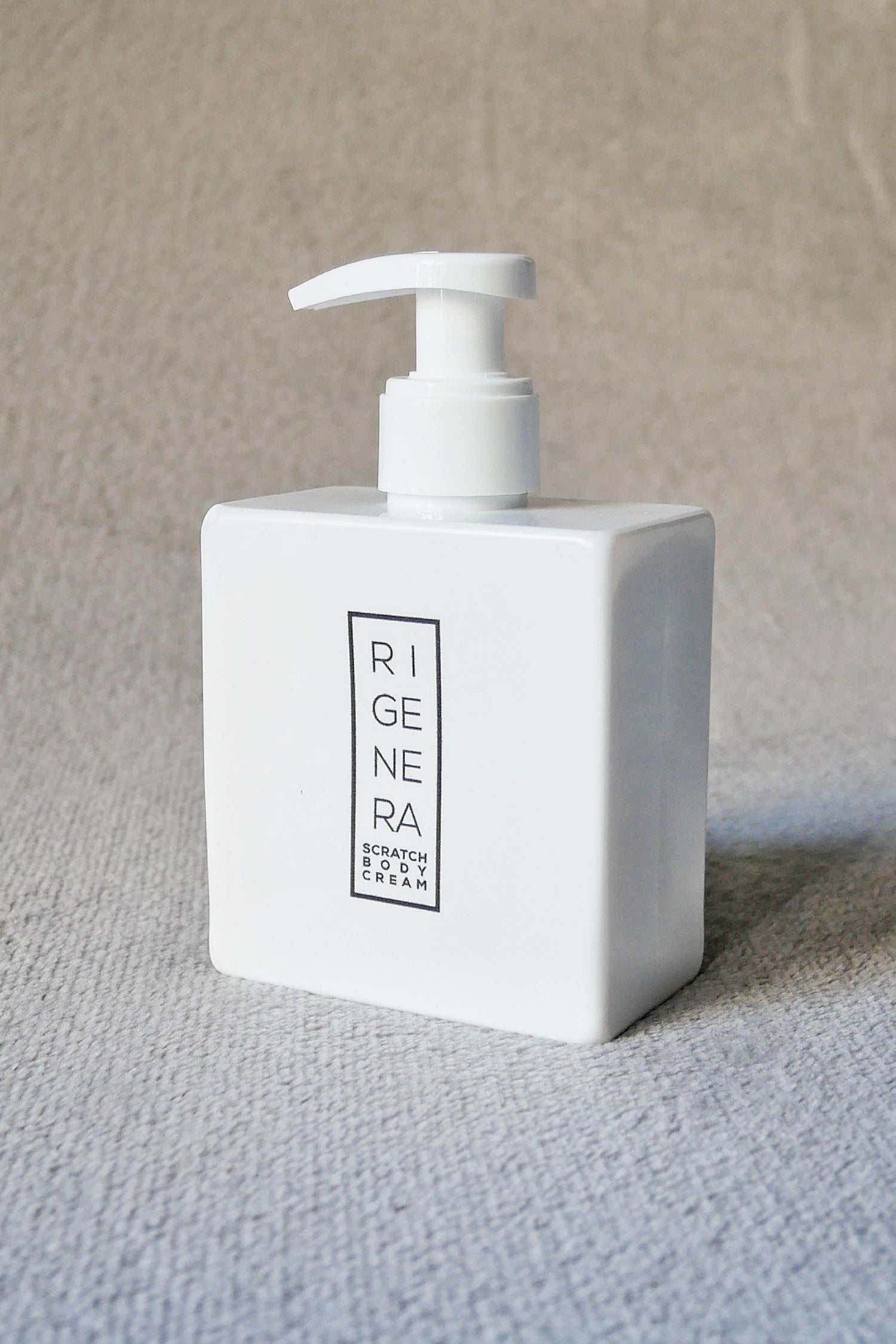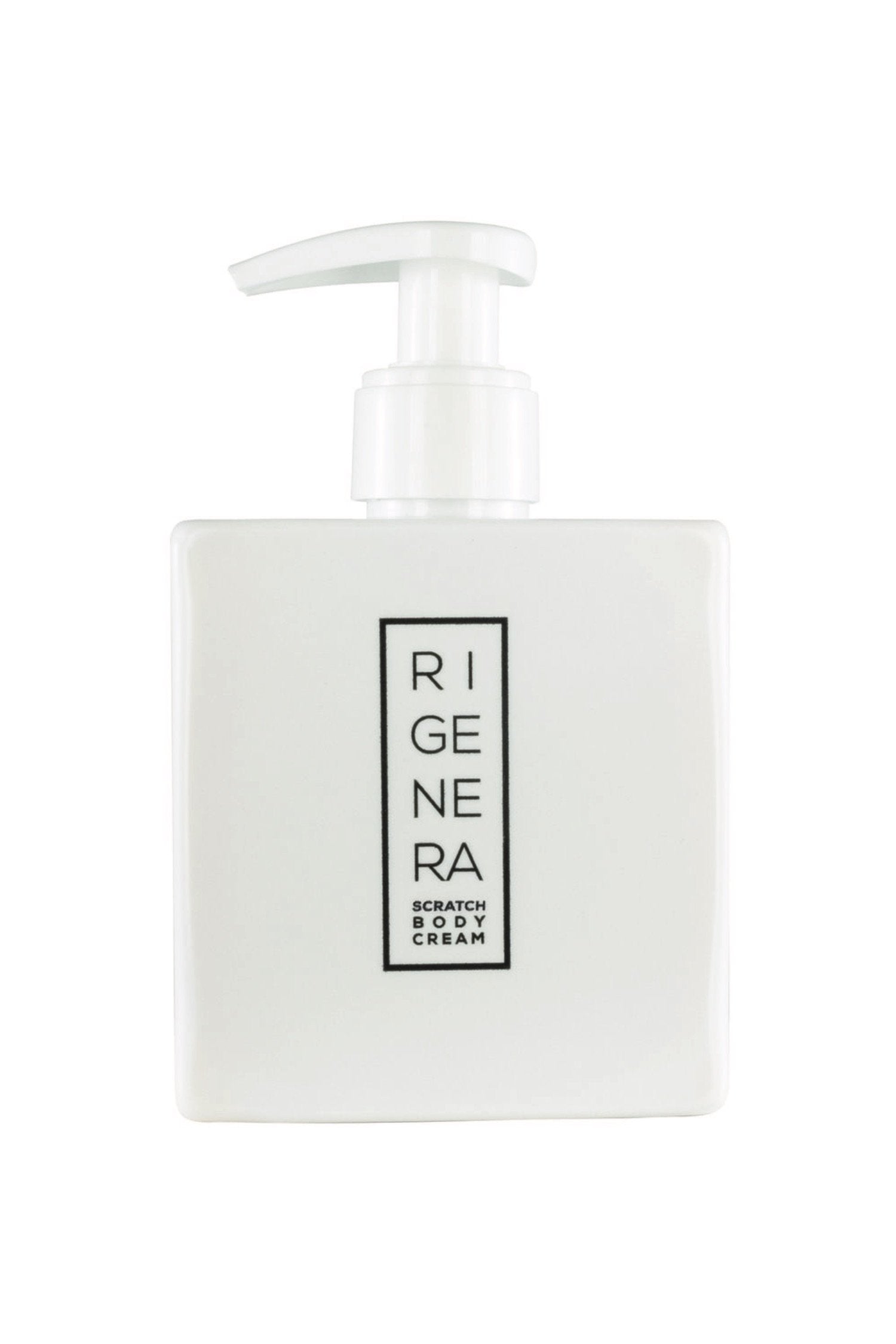 RIGENERA SCRATCH BODY CREAM
RIGENERA SCRATCH BODY CREAM
NATURAL BODY CREAM 
Functional substances:
• Borage oil • Hypericum extract • Aloe • Liposomes Collagen • Liposomes Elastin • Burdock extract • Vitamin E
Natural body cream, light and easily absorbed, rich in vegetable substances with high emollient and calming activity. Without parabens and petroleum derivatives, it contains a natural fragrance and cold-extracted vegetable oils that hydrate and nourish the skin. The active cosmetic substances present in the treatment, elastin and collagen, are carried in depth by liposomes, which are carrier structures that allow the active substances to be released in the deeper layers of the skin. The mix of powerful antioxidant and moisturizing substances provided with the treatment such as Aloe and hyaluronic acid help moisturize the deeper layers of the epidermis, promoting the appearance of a more toned and compact skin.

The product is therefore indicated to slow down the skin withering processes due to both external environmental factors and the natural aging process.
Recommended for delicate and sensitive skin that reddens easily.
MADE IN ITALY