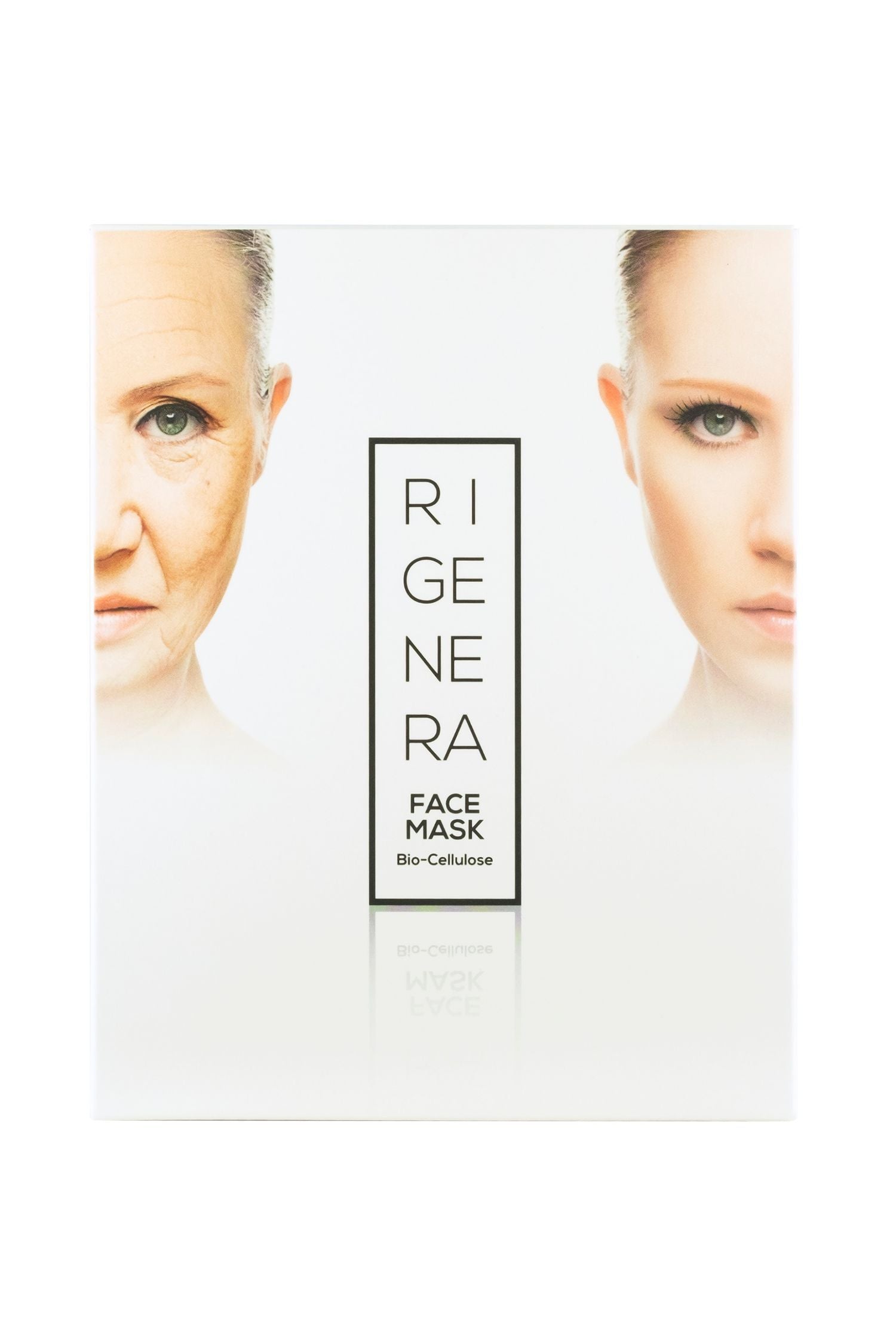 RIGENERA MASK PACK (imbibita 18ml acido ialuronico)
RIGENERA FACE MASK BIO-CELLULOSE

This face mask is super moisturizing and plumping.
It gives an immediate lifting effect with visible results from the first application.
Its highly moisturizing power allows it to recall water from the tissues.
It is excellent as a post-treatment after using the dermaroller and after sun exposure.
Put it in the fridge, to activate the decongestant and wrinkle-filling action.

Before an important event, use the scrub
or the dermaroller and then
apply the face mask.

Also available in 5-piece pack.
MADE IN ITALY