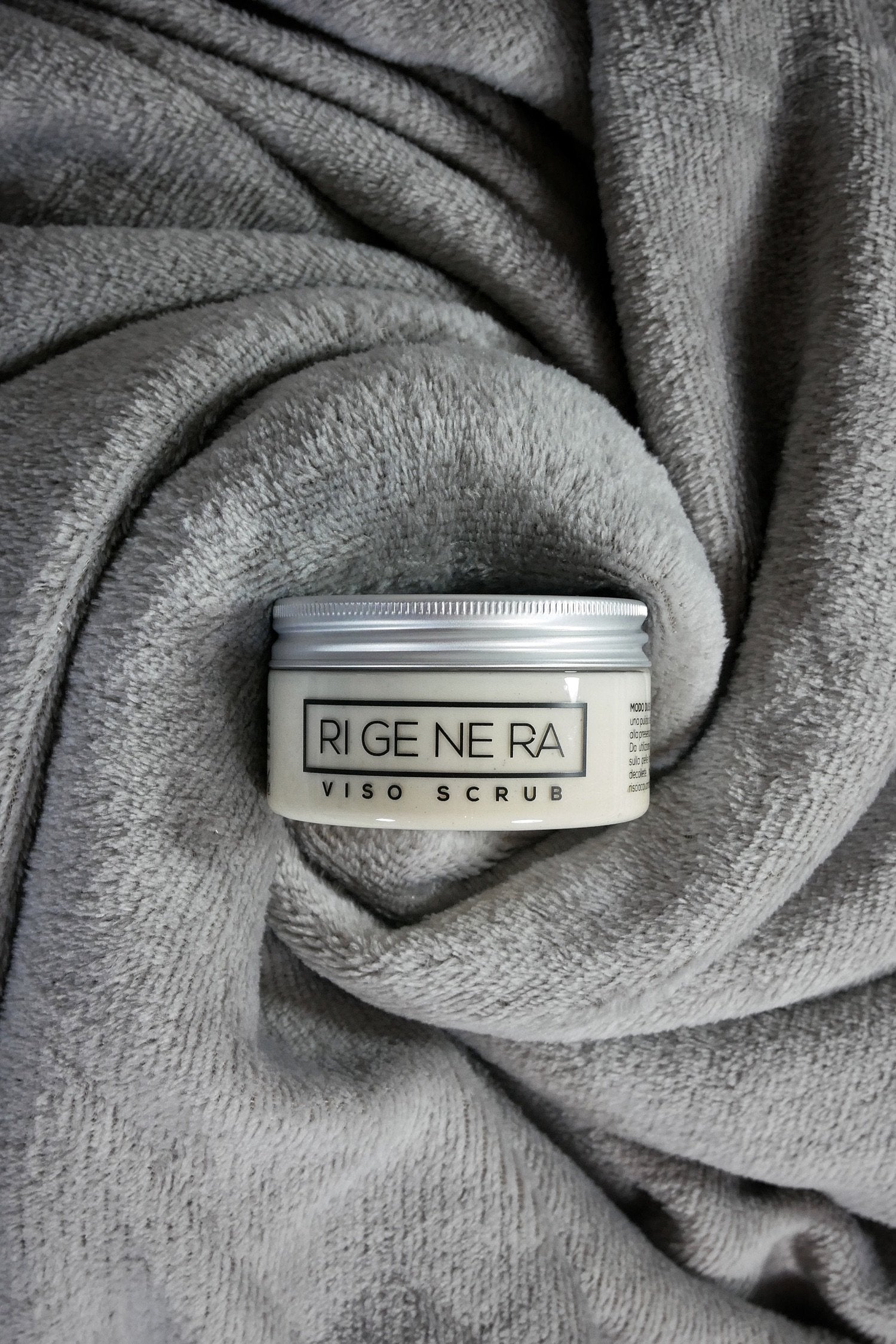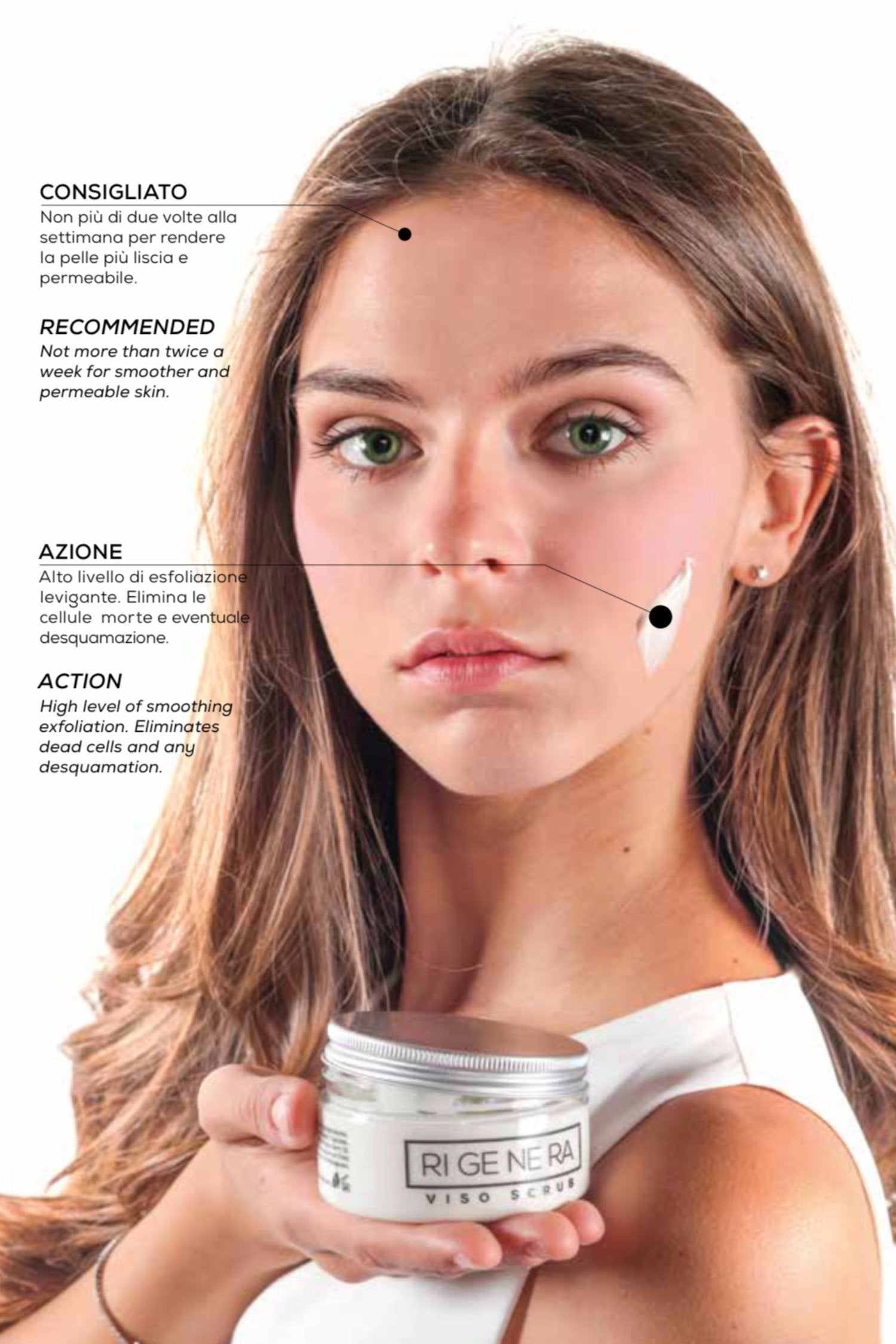 RIGENERA FACE SCRUB
Exfoliating, moisturizing and cleansing

The natural exfoliating face cream with pure silica microgranules allows a delicate cleansing while still acting in depth, thanks to the natural exfoliating granules. Every day, the skin of the face undergoes numerous attacks by external agents, therefore sensitive skin requires greater care and a protective but also delicate treatment.

The treatment gently removes impurities while preserving the hydrolipidic barrier, helps eliminate dead cells that are concentrated on some key points of our face.
It restores light to skin tired by stress and attacked by smog.

INSTRUCTIONS FOR USE
Distribute on both face and neck with light circular upward movements, massaging gently. Insist in the "T" zone and rinse.
MADE IN ITALY