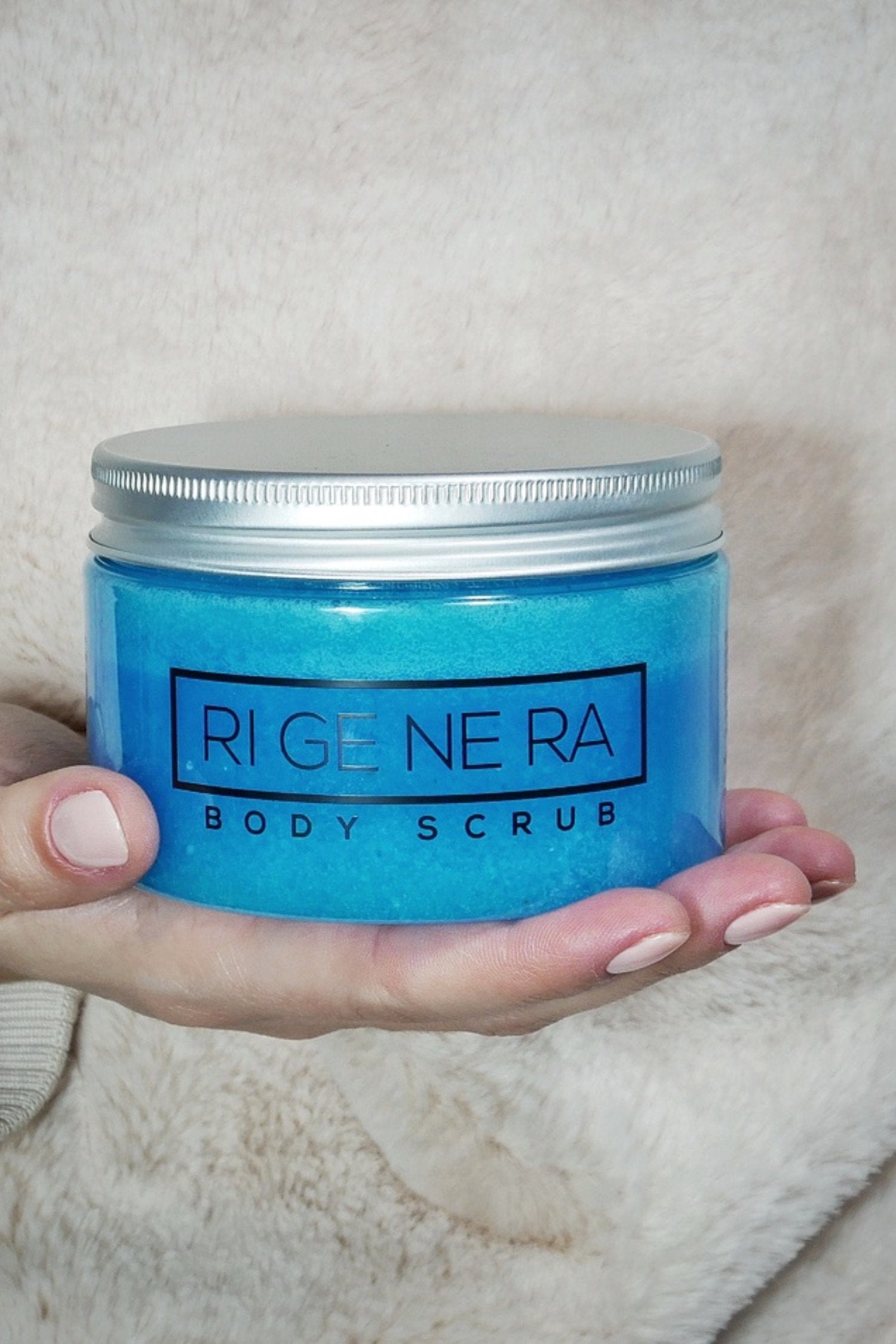 RIGENERA BODY SCRUB
EXFOLIATING, MOISTURIZING AND DETERGENT

With sea salt and sugar granules, it exfoliates the skin thanks to the different grain sizes. Almond, castor and sunflower oil nourish the Skin; honey, with its moisturizing properties, revitalizes skin. The surfactants contained in measured quantity perform a cleansingaction. The skin becomes smoother, toned and hydrated.

Excellent as anti cellulite and stretch marks treatments and also as a tan extender.
MADE IN ITALY