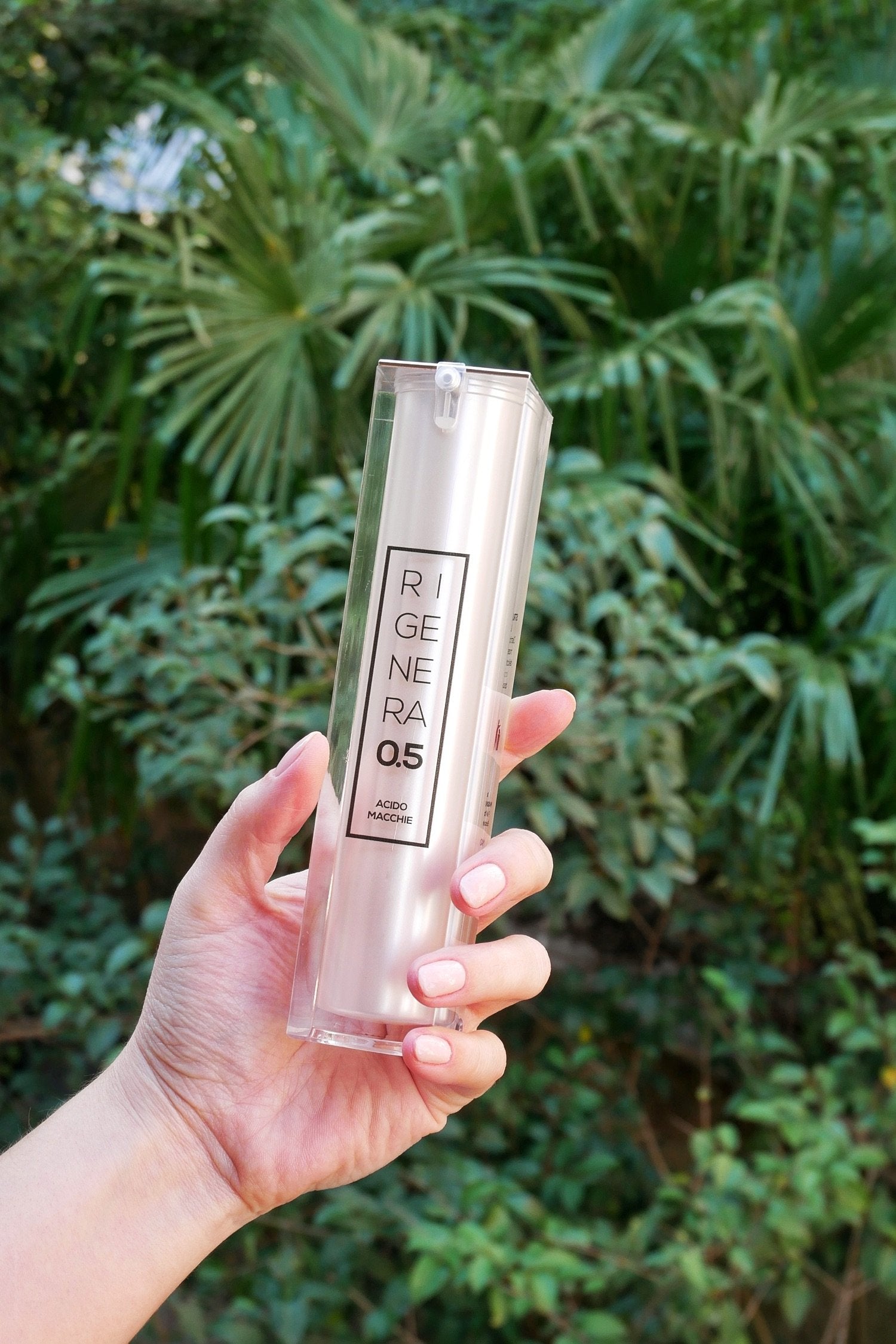 RIGENERA 0.5 DARK SPOTS ACID
Spot depigmenting serum and melanogenesis inhibitor. Among the components of this product we find azelaic acid. Excellent for treating acne.

In addition to the azelaic acid, the serum also contains:
Kojic acid (depigmenting and uniforming) Arbutin (depigmenting)
Also enriched in witch hazel extract and hyaluronic acid, the serum is effective in the treatment of skin blemishes, in the treatment of acne and also in the prevention of damage caused by free radicals.

This product is ideal:

• as a serum and moisturizer to minimize blemishes and melasma;

• for young skin with blackheads and dilated pores;
• for men with pimples or shaving follicles;

• for post laser or pulsed light spots;

• ideal for post wax folliculitis;
MADE IN ITALY