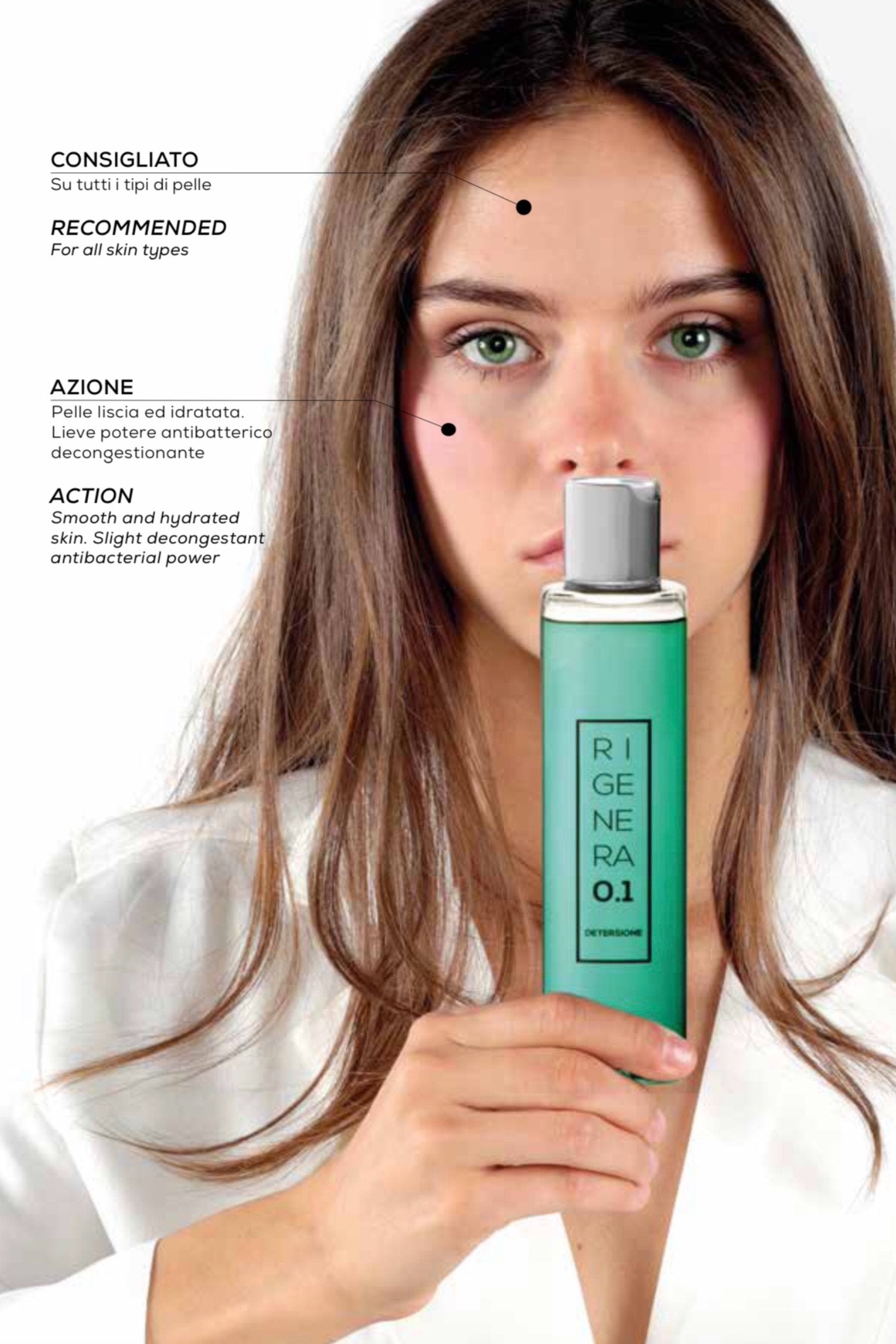 RIGENERA 0.1 DETERGENT
The most important beauty routine for our face.
Rigenera 0.1 is a facial cleanser for all skin types. We can vaunt the best INCI you can get from a cleanser.
Thanks to the association of the mucilages contained in the Calendula extract, and the polysaccharides of the Aloe, the gel is suitable for removing all traces of impurities from the face. It gives brightness and softness to the skin.
Produced with extracts of Chamomile (anti-inflammatory), Calendula (metabolism stimulator), Oats and Cucumber (moisturizing and soothing), it protects the skin and reduces irritation and any allergies. Delicate fragrance of rose and fig, without allergens.
Therefore, Rigenera 0.1 is:

• Perfect as aftercare for both face and body tattoo;

• Best bubble bath for delicate skin (such as the newborn's skin);
• Perfect for sensitive skin and for those with skin problems such
as eczema, psiorasis.

INSTRUCTIONS FOR USE
After moistening the face, neck and décolleté, apply the product and massage with small circular movements and rinse.
MADE IN ITALY